Service Sectors:
The KRIN provides a framework for networking and collaborative action. The framework addresses how local to global partners can work together across 12 Service Sectors applied to selected Regions of focus. The network provides a venue for information sharing, resource mobilization, preparation, a coordinated response effort and evaluation and realignment of initiatives and activities.
The Need:
For almost 70 years, the people and Church of North Korea have experienced untold tragedies, persecution, and suffering.  Many believers agree that the time has come for North Korea to open.  When this happens, will we be ready? The Body of Christ has missed so many opportunities in the past. We were unprepared when the Iron Curtain fell and the Berlin Wall was toppled.  This time, we must be ready.
 The Opportunity:
To mobilize and coordinate resource providers in support of local implementing partners through a collaborative, action-oriented network. To prepare and empower the Body of Christ for an organized and coordinated intervention to provide help and hope to the people of North Korea.
The Plan:
KRIN's History: Our first meeting to raise interest and mobilize resources was conducted in Seoul Korea in Oct 2014.  The meeting was attended by 27 organizations and a tremendous amount of interest was generated to move forward.  The outcome of that meeting established the foundation and a call for action to launch the Korea Reconciliation Initiative and Network (KRIN).
A KRIN Coordinator was brought on board to help develop the strategy and plan, network structure, and supporting processes.  Our second meeting, the Mayday Consultation was held April 30 – May 1, 2015 in Seoul Korea.  About 200 attendees and 40 organizations worked together to review and approve the KRIN strategic direction and operational structure. Regional objectives and opportunities for involvement were reviewed and action planning conducted.  Fast forward, and KRIN is now a 501c3.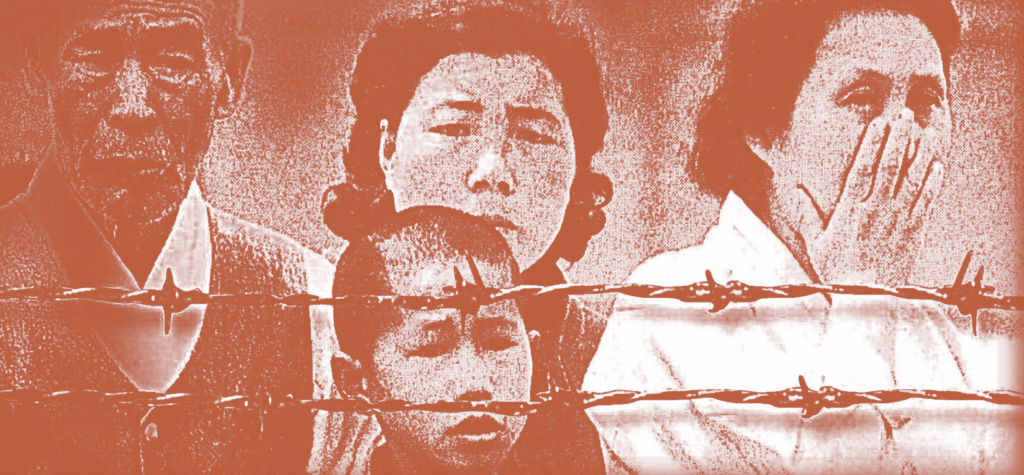 What Do We Hope To Do When NK Opens? 
Short Term (0-12 Months) – Rescue the People
Mobilize resource providers across all 12 Service Sectors.

Develop and fund a Collaborative Projects Packet to support implementation of collaborative projects within all 12 Service Sectors.

Prepare KRIN partners for a rapid response to address the needs of the North Korean Church and vulnerable populations when the country opens up.

Lift up the church of North Korea through 500 intercessors praying regularly.

Empower the church of North Korea through leadership training, radio ministry, church planting, reconciliation, and Bible and literature distribution.
Medium Term (12-24 Month) – Restore the Church
Train 5,000 Leaders and establish 3089 Churches (3088 before communism)

Mobilize and train 14 teams to conduct reconciliation and trauma counseling.

Mobilize and train 14 Intercessory Teams to visit and implement ministry(or project) 14 selected cities.

Develop and fund Collaborative Projects Packets on a Quarterly basis to support implementation of collaborative projects within all 12 Service Sectors.

Establish 14 Rapid Response Teams to conduct rapid assessments and to provide emergency relief, medical support, and prayer.

Distribute 500,000 Bibles. Begin Bible printing in-country within one year of opening up
Long Term (24+ Months) – Rebuild the Community
Plant 15,500 Churches within 5 years.

Distribute 4.8M Bibles – One for every home in North Korea.

Establish Sports programs in 14 cities for children and youth.

Establish Arts and Crafts programs in 14 cities.

Train and development 10,000 Leaders in Church and Business.

Establish Community Development Centers with sustainable projects in 14 cities.
The Trumpet Has Sounded.  Will You Join Us?
Caring people and organizations are already gathering and committing to partner together through collaborative action. The call has gone out.
Many KRIN participants are already making a significant difference in the lives of North Korean believers.  Through practical acts of kindness, provision of resources, and training opportunities, lives are being changed.  But more importantly, an eternal impact is being achieved through the demonstration and proclamation of the Gospel.
But the needs of people in North Korea continue to grow and the situation continues to deteriorate.  With greater needs come greater opportunity to provide help and hope. Let's work together to leverage resources and increase impact.